Dr. Forster is a Child and Adolescent Psychiatrist in private practice in Pittsburgh, PA who specializes in Developmental Neuropsychiatry. She has had over 25 years of clinical experience in the evaluation and treatment of individuals with developmental disabilities. During the ten years that she served as a psychiatric consultant to an inpatient rehabilitation program, she evaluated over 250 individuals with PWS and has managed the severe manifestations of the disorder across all levels of care. She serves as a consultant for the Prader-Willi Syndrome Association of the USA and the International Prader-Willi Organization. Dr. Forster is co-founder of Pittsburgh Partnership, Specialists in PWS. She has presented by invitation nationally and internationally on the behavioral phenotype of PWS and psychiatric assessment and management of children and adults with the syndrome. Dr. Forster is featured in a DVD produced by the PWSA which has recorded her presentations for more widespread distribution.
Dr. Forster is a graduate of the University of Pittsburgh School of Medicine (1977), and she completed her combined Pediatric Internship, Child and Adolescent Psychiatry and General Psychiatry residency through the Western Psychiatric Institute and Clinic of the University of Pittsburgh Medical Center (1982). She is a diplomat of the American Board of Psychiatry and Neurology.
Telephone: (412) 247-5822
E-mail: pws@pittsburghpartnership.com
Fax: (412) 344-7717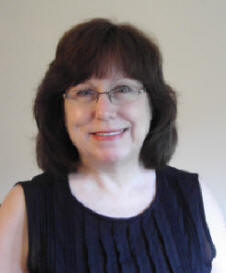 Dr. Forster is an educator and a frequently invited planner and speaker at US and international meetings.
Return to PittsburghPartnership HOME PAGE